Advanced Diagnostic Imaging
We are proud to offer industry-leading digital X-ray and MRI technology on site.
Diagnose Your Orthopaedic Condition Faster with Diagnostic Imaging
At OrthoUnited, we use the most advanced methods to offer you a higher caliber of care. The first step in starting on a path toward recovery is determining the cause of your pain and discomfort. Diagnostic imaging allows us to thoroughly explore your anatomy and determine the right course of treatment.
The advantage of choosing OrthoUnited is that we offer everything you need for complete orthopaedic care, from initial consultation and imaging, to surgery, to physical therapy.
Need to Schedule an Appointment?
Give us a call or submit our contact form to request an appointment with one of our skilled physicians.
Contact Us
We are proud to offer leading-edge digital X-ray technology on site. The Definium 8000 digital X-ray, for example, is so advanced it allows us to achieve film-quality imaging in less time and with lower doses of radiation.
Because the images are digital, they can be enhanced and manipulated to achieve the most accurate diagnosis. What's more, X-rays can be accessed easily by all your physicians, which leads to better communication, better care, and better outcomes.
At OrthoUnited, digital X-rays are commonly used to:
Identify fractures and joint dislocations
Check to see if bones are aligned and stabilized after fracture treatment
Detect bone cancer/tumors
Diagnose a bone infection
Monitor progressive diseases such as arthritis and osteoporosis
Guide the doctor during orthopedic surgery
Full-body magnetic resonance imaging (MRI) is a diagnostic technique that uses radio waves and a powerful magnetic field to create images of structures within the body. A full-body MRI is a painless, noninvasive procedure that has no known side effects.
Our orthopaedists use MRI to obtain high-quality images of soft tissues such as tendons, ligaments, and muscles. An MRI scan produces very clear images of the hand, wrist, elbow, shoulder, hip, knee, foot, ankle, and spine.
For your convenience, we provide full-body MRI scanning on site. Our 1.5T MAGNETOM Aera MRI offers state-of-the art imaging technology as well as features that enhance patient comfort.
The open design of the MAGNETOM Aera helps reduce anxiety, while its speed means faster exams and a more pleasant experience for you.
Meet Our Orthopaedic Specialists
Meet our 35+ musculoskeletal specialists. The surgeons in this group have been living, serving, volunteering, coaching, mentoring, and providing high-quality, state-of-the-art care to the Canton area and surrounding communities for over 35 years.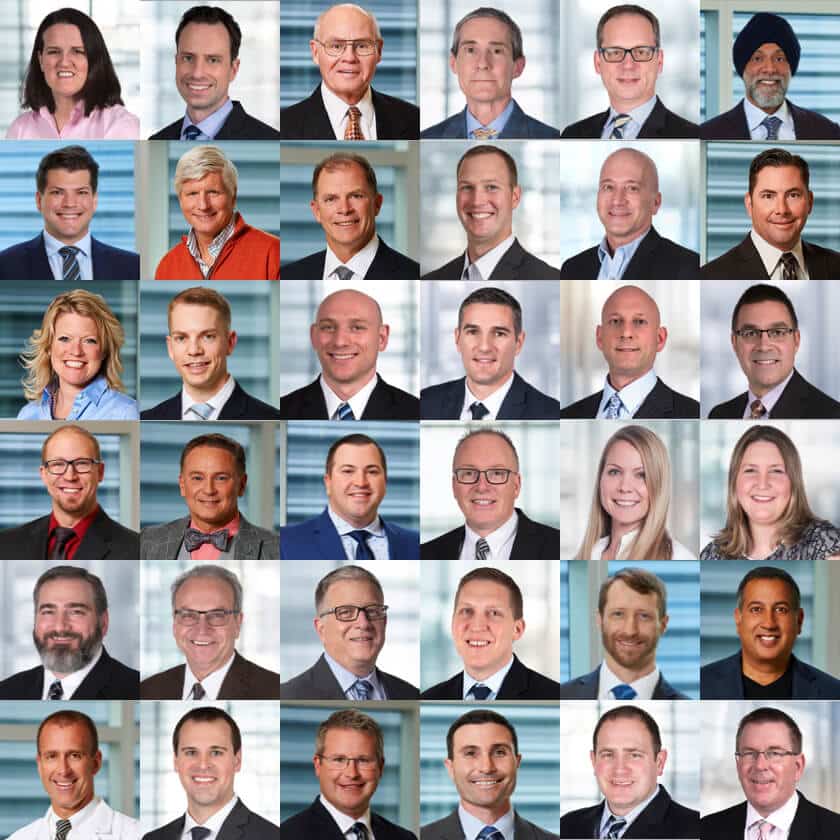 Get in touch with OrthoUnited to start your journey toward recovery.