Diagnosing Your Orthopaedic Condition
Advanced Diagnostic Methods
At OrthoUnited, we use the most advanced diagnostic methods to offer you a higher caliber of care. The first step in starting on a path toward recovery is determining the cause of your pain and discomfort. Digital imaging and electromyography allow us to thoroughly explore your anatomy and determine the right course of treatment.
Request An Appointment
Get in touch with OrthoUnited to start your journey toward recovery.
Request Expert Care
We are proud to offer industry leading digital X-ray and MRI technology on site. Our orthopaedists use advanced imaging technology to obtain high-quality images that aid in their diagnosis of your orthopaedic injury or condition.
Our specialists use the latest advancements in Electromyography (EMG) as a diagnostic tool to assess the health of muscles and the nerve cells (motor neurons) that control them. An EMG uses tiny devices called electrodes to translate electrical signals into graphs, sounds or numerical values that are then interpreted by a specialist.
"I have been a patient of OrthoUnited for several years and have used a variety of different services within a number of specialties at their clinic: X-rays, CT, MRI scans and other diagnostic testing, physical therapy, and surgery. I have been well served by the Doctors and staff. The techniques used are state of the art and their facilities are excellent."
"Dr. Blake was friendly and professional. He shared the MRI results with me, his recommendations, and answered questions. I felt comfortable with him. I had heard positive reviews from prior patients and I have confidence in him. "
"All appointments have been in a timely fashion. Staff is very accommodating and knowledgeable. Was seen initially, diagnosed, had X-rays and an MRI, and surgery in just over a month. Definitely recommend."
"Amazing doctor and staff! Having to have back surgery was very scary and stressful however Doctor Gasser was amazing! He explained everything to me in detail and with terms I could understand and was very patient with me and my million questions before and after surgery. He continued to check in on me my entire hospital stay. Very professional surgeon/doctor I HIGHLY recommend."
"I have seen 3 different orthopedics and had physical therapy, MRI's and surgical procedures done at OrthoUnited, along with a few visits to their Express Care. All physicians and staff have been courteous, understanding, knowledgeable and taken great care of me!"
"Dr. Charlick is a top notch foot and ankle orthopedic surgeon. He helped diagnose and heal my son. Then I went to him, and he has helped me immensely. I have no more foot pain after another doctor didn't do anything in 6 months. He is patient and explains everything very well."
Meet Our Orthopaedic Specialists
Meet our 35+ musculoskeletal specialists. The surgeons in this group have been living, serving, volunteering, coaching, mentoring, and providing high-quality, state-of-the-art care to the Canton area and surrounding communities for over 35 years.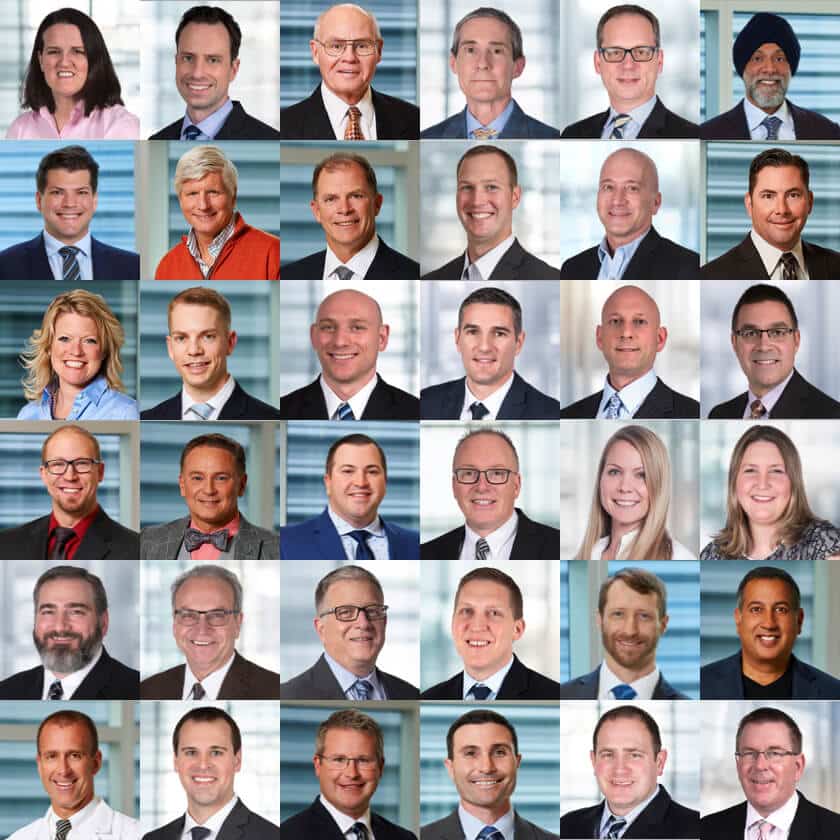 From Our Blog
News, tips and resources
Get in touch with OrthoUnited to start your journey toward recovery.