Repetitive Stress Disorders
Repetitive Strain Injury (RSI) Treatments
When you perform the same motion over and over again – whether on the job or in a sport – you run the risk of incurring "cumulative" trauma.
Painful conditions such as tendonitis, tennis elbow, carpal tunnel syndrome, and bursitis can result from these repetitive motions.
There are two types of repetitive stress disorders, also known as repetitive strain injury (RSI), that can impact your muscles, nerves, ligaments, and tendons, creating symptoms such as tenderness, stiffness, tingling, or loss of sensation in the affected area.
Need to Schedule an Appointment?
Give us a call or submit our contact form to request an appointment with one of our skilled physicians.
Contact Us
Type 1 RSI is a musculoskeletal disorder with symptoms that include swelling and inflammation of specific muscles and tendons, while type 2 RSI is related to nerve damage caused by work activities.
Repetitive stress disorders can be caused by a wide variety of activities and equipment including:
The overuse of a particular muscle or group of muscles
Equipment that vibrates (e.g., jackhammers, sanders, power tools)
Performing at a non-ergonomically designed workstation
Carrying heavy loads
Performing forceful activities
Maintaining the same posture for prolonged periods of time
Working in cold temperatures
At OrthoUnited, our specialists can diagnose and treat all types of repetitive stress disorders, and we offer the very latest therapies to relieve pain and help you regain functionality.
For specialized orthopaedic care, call OrthoUnited today at (844) 469-2663 or use the appointment request form.
From Our Blog
News, tips and resources.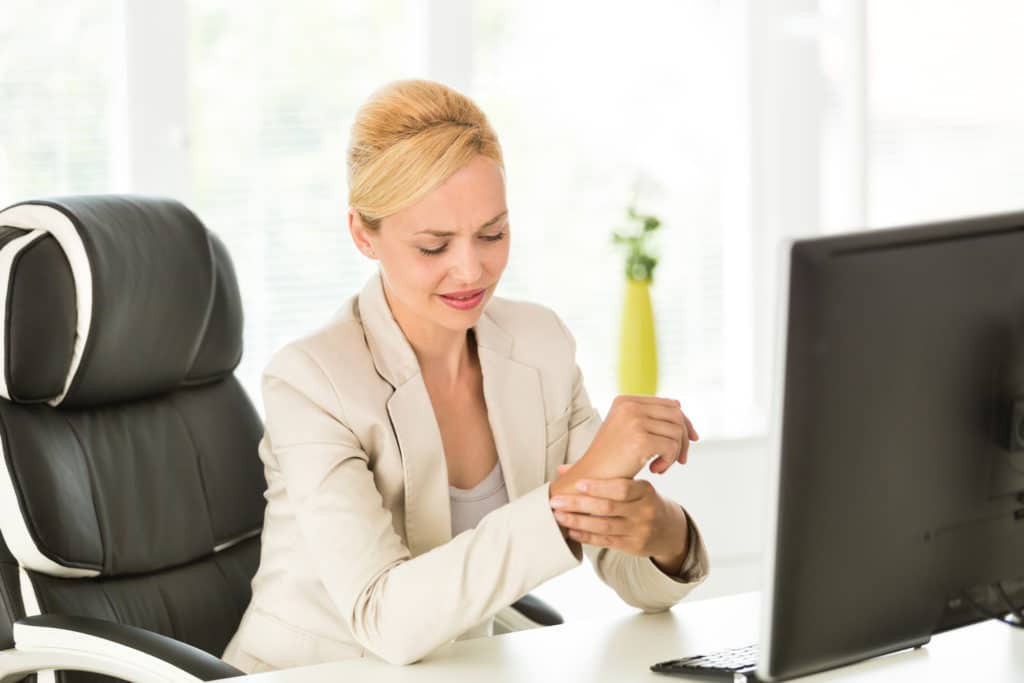 Different Types of Repetitive Stress Disorder
Repetitive stress injury (RSI) has existed since humans first began repeating motions while doing manual labor. Today, however, cases of […]
Read More →
What is Repetitive Stress Disorder?
Tendonitis Tendonitis is pain and inflammation of a tendon, which is connective tissue that attaches bones to muscle. There are […]
Read More →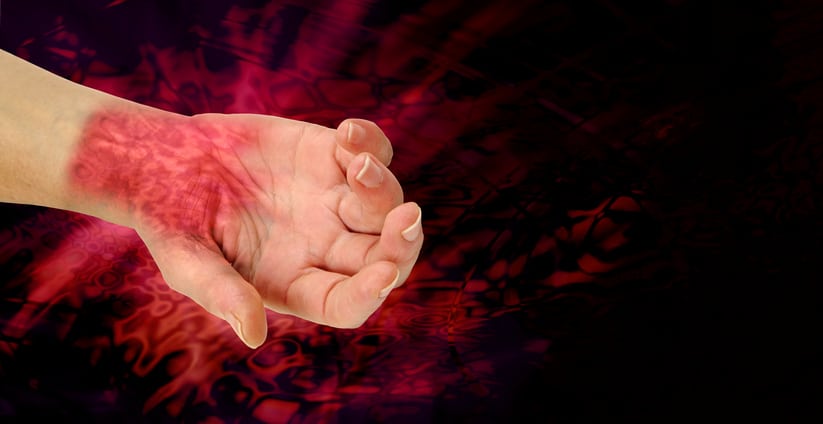 Hand Surgery Following Repeated Stress Injuries
The anatomy of the hand consists of 27 bones, along with muscles, joints, tendons, nerves, and ligaments. If any of […]
Read More →
Get in touch with OrthoUnited to start your journey toward recovery.