Ashly Leffler
Credentials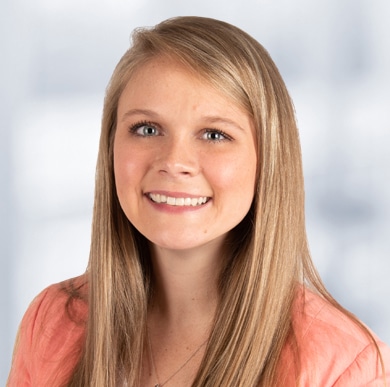 Ashly Leffler is a PA-C originally from Pittsburgh, PA who joined the OrthoUnited team in May 2020. She obtained a Bachelor of Science in Sports and Exercise from Gannon University in Erie, PA in 2015. She continued on to the University of Mount Union in Alliance, OH where she earned her Master of Physician Assistant Studies in 2017.
Not only was Ashly a family medicine PA-C for 3 years prior to joining OrthoUnited, but her family has an extensive background of medical field professionals. Part of the reason she became a PA-C is due to her history of taking care of her relatives. She has always wanted to become a physician assistant and when working in PA as a medical assistant, she developed a special interest in orthopaedics.
Ashly enjoys spending time with her son and husband. They really love hiking and exploring different trails and being outdoors.
"As a provider, my goal is to advocate for my patients and provide the best care that I would want for my loved ones or myself. I think great care starts with a strong patient-provider relationship where patients feel comfortable being able to express their concerns and feelings freely."
Get in touch with OrthoUnited to start your journey toward recovery.