Brooke Southerland
Credentials
Member — American Academy of Physician Assistants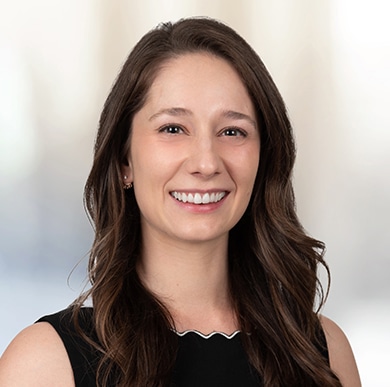 Brooke Southerland, MPAS, PA-C is a board-certified Physician Assistant who joined OrthoUnited in June of 2022. She is originally from Michigan where she completed her Bachelor of Science degree in Allied Health Sciences at Grand Valley State University. She then continued to complete her Master's in Physician Assistant Studies degree at Central Michigan University.
Brooke brings valuable clinical experience from her previous position as a Surgical Physician Assistant with the Cleveland Clinic. While at the Clinic, she worked primarily in total hip and knee arthroplasty and Birmingham hip resurfacing. She was also cross trained to first assist in gynecology, urology and general surgery.
Her enthusiasm for orthopedics and compassion for her patients stems from her love of being active, having studied classical ballet and pointe work growing up and being treated for her own orthopedic injuries.
Brooke primarily works in Sports Medicine with Dr. Brett Daly. She is a member of the American Academy of Physician Assistants (AAPA). She enjoys spending time with her family and continues to stay active through running, hiking, yoga and dance.
"As a provider, I am cognizant of the fact that certain aspects of medicine and in particular, surgery, can be disconcerting for patients. Therefore, my goal is to provide care that is beyond merely ensuring health and safety but to focus on my patient's comprehension of the pathophysiology at hand in addition to their overall well-being."
Member
American Academy of Physician Assistants
Get in touch with OrthoUnited to start your journey toward recovery.