Katy Polasky
Credentials
Member – American Academy of Physician Assistants
Member – New York State Society of Physician Assistants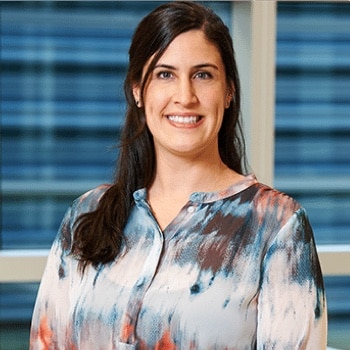 A graduate of Bates College with a Bachelor of Science in Biology, Katy Polasky earned her Masters of Physician Assistant Studies from Le Moyne College in Syracuse, New York and her Emergency Medical Technician (EMT-B) certification from the Cuyahoga Valley Career Center in Beachwood, Ohio. She has also earned BLS (Basic Life Support) and ACLS (Advanced Cardiovascular Life Support) certification and is a Certified Physician Assistant (PA) and Hemodialysis Technician.
Clinical Experience
Prior to joining OrthoUnited as a Physician Assistant, Katy was an Apprentice Teacher at Hathaway Brown School ASPIRE Program in Shaker Heights, Ohio and a Hemodialysis Technician for the Centers for Dialysis Care in Oakwood Village, Ohio.
Work Experience
Her clinical rotations as a PA student encompassed a wide range of specialties including Emergency Medicine, General and Orthopaedic Surgery, Internal Medicine, Pediatrics, Primary Care, Psychiatry, and Women's Health.
Get in touch with OrthoUnited to start your journey toward recovery.