Marcia Grossman
Credentials
Member – American Academy of Physician Assistants
Member – American Dietetics Association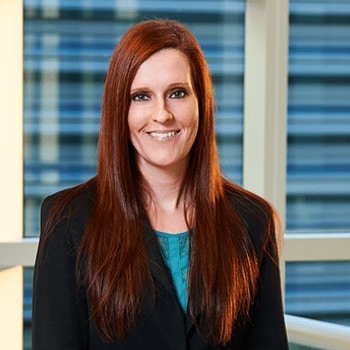 Board Certified by the NCCPA Commission on Dietetics Registration, Marcia is a graduate of the University of Kentucky College of Health Sciences, where she earned her Master's degree in Physical Assistant Studies.
Clinical Experience
Prior to joining OrthoUnited as a Physician Assistant, Marcia served as a Clinical Dietitian at HDS Services-Wesley Glen Retirement Community and as a Consultant Dietitian for Dietary Solutions, both in Columbus, Ohio, where she was responsible for medical nutrition therapy.
Work Experience
More recently, she served as a Physician Assistant in Neurosurgery for CNS-Center for Neuro & Spine in Akron, Ohio, where she was responsible for everything from admissions and discharges to pre-operative and post-operative care, ordering appropriate work-up, coordinating patient care with the healthcare team, and patient education and family meetings to provide in-depth explanations of plans and surgical procedures. In her role as a Physician Assistant for OrthoUnited, Marcia's goal is to provide quality healthcare for each and every one of our patients.
Get in touch with OrthoUnited to start your journey toward recovery.