Patrick Robbins
Credentials
Member – American Academy of Physician Assistants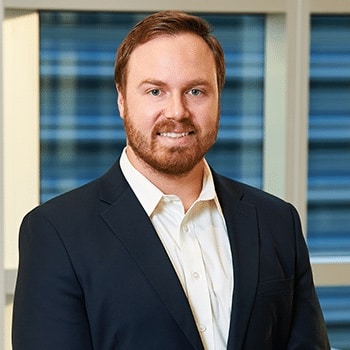 BLS (Basic Life Support) and ACLS (Advanced Cardiovascular Support) Certified by the American Heart Association, Patrick Robbins is a graduate of Baldwin-Wallace University with a B.A. in Athletic Training and Exercise Science, who earned his Master of Medical Science degree in Physician Assistant Studies from the University of Mount Union in Alliance, Ohio.
Clinical Experience
Before joining OrthoUnited as a Physician Assistant, Patrick completed clinical rotations in Emergency Medicine, General and Orthopaedic Surgery, Women's Health, Family Medicine, Primary Care, Internal Medicine, Psychiatry/Behavioral Medicine, and Pediatrics for various practices, urgent care centers, and hospitals in and around the Cleveland, Ohio area.
Work Experience
In addition, Patrick served as an Associate Athletic Trainer at Glen Oak High School in Canton, Ohio, where he managed care for over 500 student athletes. Patrick has also contributed much of his spare time to community involvement, such as providing blood pressure evaluation and education at John T. Husten Nature Center and the Health Fair at Mount Union, as well participating in the Blanket Project for Alliance Pregnancy Center and the Relay for Life, Alliance Ohio.
Get in touch with OrthoUnited to start your journey toward recovery.