Tyler Weisburn
Credentials
Member - Ohio Association of Physician Assistants
Member - American Academy of Physician Assistants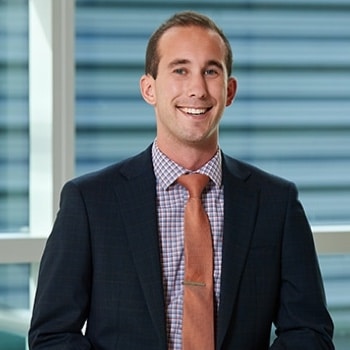 Tyler Weisburn earned his Master of Physician Assistant Studies from the University of Mount Union and his Bachelor of Science in Biology from The Ohio State University. Tyler is BLS (Basic Life Support) and ACLS (Advanced Cardiovascular Support) certified by the American Heart Association.
Clinical Experience
Tyler brings a wealth of knowledge and experience with him from his past clinical rotations in internal medicine, family medicine, obstetrics and gynecology, general surgery, primary care, trauma, pediatrics, behavioral medicine, cardiothoracic surgery, and emergency medicine.
Volunteer Work
Outside of his education and work, Tyler has also completed volunteer work in his community. He is a member of the J. Michael Dunn Sports & Wellness Scholar at The Ohio State University, where he completed over 120 hours of community service around the city of Columbus. Service included course martialing for the Columbus Marathon each year, taking part in city wild cleaning events, and participating in Martin Luther King Jr day service projects each year. He also volunteered to give blood pressure screenings at the Dr. John D Brumbaugh Nature Center.
Certifications
2019 – Present: National Commission on Certification of Physician Assistants
2019 – Present: Medication Assisted Treatment Certification
2018 – Present: Advanced Cardiovascular Life Support, American Heart
Association
2010 – Present: Basic Life Support/Cardiopulmonary Resuscitation (CPR),
American Heart Association
Get in touch with OrthoUnited to start your journey toward recovery.