Amardeep S. Chauhan, DO is a physical medicine and rehabilitation doctor certified by the American Academy of Physical Medicine and Rehabilitation (AAPM&R).
Education
Dr. Chauhan earned his DO at Ohio University College of Osteopathic Medicine graduating with honors. He specializes in Interventional Spine (for acute and chronic pain), Musculoskeletal, Sports and Occupational Medicine, Electrodiagnostics, Spinal and Musculoskeletal Rehabilitation, and Functional Restoration and Wellness.
Dr. Chauhan is from the Cleveland area and completed his residency at MetroHealth Medical Center where his primary focus was on Physical Medicine and Rehabilitation. He also gained experience in musculoskeletal and industrial occupational medicine, interventional pain management, prosthetics, EMG, stroke rehabilitation, orthopaedic rehabilitation, and more.
Dr. Chauhan brings a wealth of knowledge and experience with him from his past positions as a Musculoskeletal Physiatrist/Spinal Interventionist at various orthopaedic practices in Ohio, and was the regional interventional physiatrist for the Laser Spine Institute, working alongside experts in the field of minimally invasive spine surgery.
Professional Affiliations
Member - American Academy of Physical Medicine and Rehabilitation
Diplomat - National Board of Osteopathic Medicine and Surgery
Patient satisfaction reviews: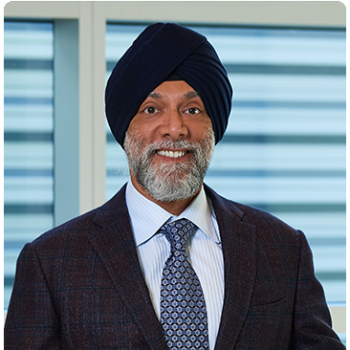 Residency
MetroHealth Medical Center
DO
Ohio University College of Osteopathic Medicine