When you experience an orthopaedic injury such as a sprained ankle or broken arm, your first thought is probably to go to the emergency room or a general urgent care facility. However, most urgent care centers are not set up to handle a full array of orthopaedic injuries, and emergency rooms come with their own set of drawbacks. Not only do traditional emergency rooms typically have long wait times, but they expose you to germs and illnesses that you do not want to catch.
When you experience an orthopaedic injury, your best option is to visit one of OrthoUnited's Express Care locations for dedicated, specialized musculoskeletal treatment.
Explore the four major benefits of visiting a dedicated orthopaedic urgent care facility like OrthoUnited Express Care.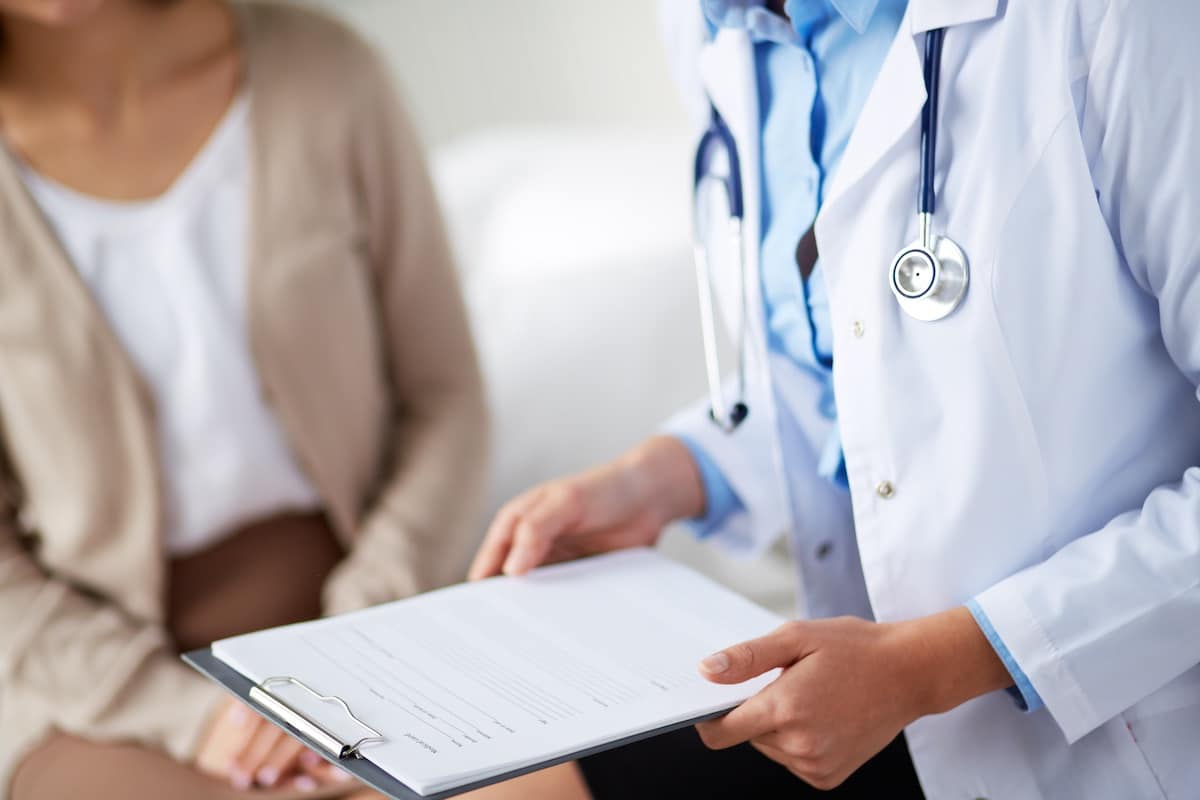 1. Immediate Care for Orthopaedic Injuries Without the ER Wait
Waiting for hours in an ER is both inconvenient and worrisome. According to HospitalStats.com, the average wait time in a Canton, Ohio, emergency room is three hours and seven minutes, which is far too long to sit in pain and anxiously awaiting treatment. You can't call ahead and come in for an appointment, and you could be exposed to illness while you wait, adding complication to an already frustrating experience.
OrthoUnited offers two convenient Express Care locations with same-day appointments and walk-ins welcome. You can wait for your appointment in the comfort of your own home, be seen right away once on site, and get back to life faster with OU Express Care. All patients in our urgent care are also being seen for orthopaedic injuries, so there is no need to worry about catching illnesses from others awaiting treatment.
2. Focused Expertise in Orthopaedics
Emergency rooms are typically staffed with general practitioners or trauma doctors, not orthopaedic specialists. Going to a dedicated orthopaedic urgent care instead of the ER gives you immediate access to doctors with expertise in orthopaedics — and who specialize in the specific body part that's affected.
OrthoUnited excels in orthopaedics because that's our sole focus. As our name suggests, we are orthopaedic specialists united by a common goal: to provide the highest quality and most accessible orthopaedic care in our community. We have honed our expertise to provide the most advanced treatment options, diagnostics, and surgical solutions — all tailored to your unique needs, and all available locally through OrthoUnited.
3. No Need to Go Through the Referral Maze
The process to get referred to an orthopaedic specialist after the ER can vary depending on your insurance and the hoops they require before approving a specialist visit. Most people don't even realize that their insurance may not require a referral at all, and the only wait involved is that of the practice and the hospital's referral process.
At OrthoUnited, you get to see a specialist right away — and in most cases, that specialist will be consistently by your side throughout your orthopaedic journey. We don't let hangups like referrals affect your ability to access comprehensive care. OrthoUnited Express Care is your fast track to an orthopaedic specialist.
If you are sent to the hospital without choice because of a traumatic injury, you can gain some peace of mind knowing that specialized care from OrthoUnited is within reach. Just ask for OrthoUnited!
4. One Dedicated Practice for Your Entire Orthopaedic Journey
There is nothing more frustrating than waiting for care when you are injured. Going through a referral, getting imaging at a separate location, having a different surgeon than your initial specialist, and the need to gather medical records from multiple practices can all delay your care and introduce confusion.
When you come to OrthoUnited Express Care, you will be able to stay with us for your entire orthopaedic health journey. We handle all imaging and MRIs in-house, and we have our own surgical and physical therapy centers. All of your records will be in one place, and we won't have to send you elsewhere for the next step in your care. The continuity of care you will experience at OrthoUnited is second to none.
Your Orthopaedic Journey Starts with OrthoUnited
OrthoUnited is committed to providing quality care to the communities we serve, including Canton and North Canton where our Express Care centers are located.
If you have an orthopaedic injury, contact OrthoUnited Express Care at either of our locations for a same-day appointment. Contact us today to make an appointment or walk right in when you need us. Skip the ER; call OrthoUnited first!
OrthoUnited Express Care Locations
OMNI Campus Express Care
Canton
Address:
4760 Belpar Street NW.
Canton, OH 44718
Hours:
Monday – Friday: 7am – 8pm
Saturday: 8am – 12pm
Spectrum Campus Express Care
North Canton
Address:
7442 Frank Avenue
North Canton, OH 44720
Hours:
Monday – Friday: 8am – 6pm
Saturday: 9am – 2pm