Dr. Dean J. Marshall is a board-certified orthopaedic surgeon specializing in adult hip and knee reconstruction. His expertise is in minimally invasive direct anterior (DA) hip replacement, partial (unicompartment) knee replacement, and same-day joint replacement surgery.
Education
Dr. Marshall earned his medical degree from Ohio University College of Osteopathic Medicine in Athens, Ohio where he ranked in the top 10% of his graduating class. He completed his internship and orthopaedic surgery residency at Affinity Medical Center in Massillon, Ohio.
During this time, Dr. Marshall developed a desire to help patients that needed hip and knee replacement surgery. Following his residency, he furthered his education by completing a fellowship in adult hip and knee reconstruction with Dr. Adolph V. Lombardi, Jr., MD and Dr. Keith Berend, MD at Joint Implant Surgeons in New Albany, Ohio.
In his spare time, Dr. Marshall enjoys relaxing with family and friends, and he is an avid Ohio sports fan. He is married to his wife Jacquelyn, who is also involved in the medical profession as a certified registered nurse anesthetist.
Published Work & Accomplishments
Dr. Marshall graduated cum laude from The Ohio State University with a bachelor of science in biology. During his undergraduate studies, he worked alongside Carlo Croce, MD and Rami Aqeilan, PhD in the Department of Cancer Biology and Genetics. Their work on the WW domain-containing oxidoreductase tumor suppressor gene has been published in multiple journals throughout the world.
While working at Joint Implant Surgeons, Dr. Marshall focused on learning techniques of minimally invasive surgery of the hip and knee as well as outpatient joint replacement surgery. He was heavily involved in the research department at Joint Implant Surgeons, writing book chapters along with numerous publications on topics such as outpatient joint replacement, patient-specific instrumentation in knee replacement, and revision hip implant design.
Professional Affiliations
Member - American Osteopathic Academy of Orthopedics
Member - American Academy of Orthopaedic Surgeons
Member - American Association of Hip and Knee Surgeons
Member - International Congress for Joint Reconstruction
Member - American Osteopathic Association
Member - American Medical Association
Member - Ohio Osteopathic Association
Patient satisfaction reviews: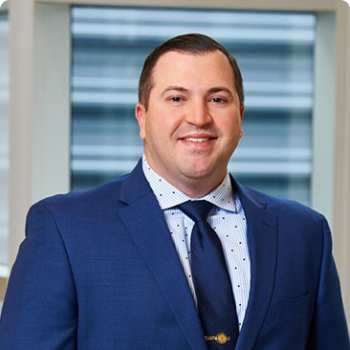 Fellowship
Joint Implant Surgeons - New Albany, Ohio
Residency
Affinity Medical Center - Massillon, Ohio
DO
Ohio University College of Osteopathic Medicine - Athens, Ohio