Vincent T. Wake, MD is a board-certified orthopaedic surgeon specializing in spine and scoliosis surgery and treats a wide range of spinal conditions including degenerative problems, spinal deformity and trauma.
Dr. Wake is married and is the proud father of two children.
Education
Dr. Wake earned his medical degree from Northeastern Ohio Universities College of Medicine (NEOUCOM) and completed his residency at Akron General Medical Center and Akron Children's Hospital. He also completed a fellowship at Rocky Mountain Spine Clinic in Denver, CO and earned an MLA in athletic training at Tulane University in New Orleans, LA where he worked as an athletic trainer.
Professional Affiliations
American Academy of Orthopaedic Surgeons
Patient satisfaction reviews: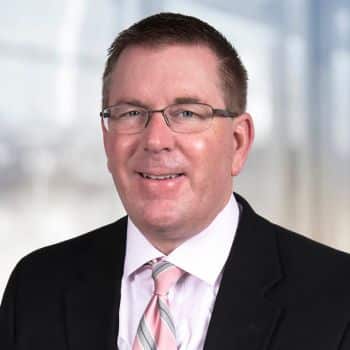 Fellowship
Spine Fellowship: Rocky Mountain Spine Clinic, Lone Tree, CO
Residency
General and Orthopaedic Surgery Residency: Akron General Medical Center and Akron Children's Hospital, Akron, OH
MD
Northeastern Ohio Universities College of Medicine (NEOUCOM)