Comprehensive Treatments for Cartilage Tears
Cartilage is the connective tissue that covers the ends of your bones, allowing them to glide easily during motion. Injury or arthritis can damage cartilage, causing increased pain and reduced functionality, most often in the knees, hips, and shoulders.
A cartilage tear can be caused by a number of factors including overuse, wear and tear, a direct blow to the affected area, or a sudden turn. For example, a forceful twist can cause the end of the femur (thighbone) to grind against the top of the tibia (the shinbone), tearing the meniscus cartilage in the knee. This can also occur when lifting heavy weights or objects.
Need to Schedule an Appointment?
Give us a call or submit our contact form to request an appointment with one of our skilled physicians.
Contact Us
Cartilage tear is a common injury sustained during athletic activities, particularly when participating in contact sports like football and hockey, or any sport that requires pivoting and sudden stops, such as tennis and basketball.
The most common cartilage tears include:
Meniscus tears (in the knee)
Articular cartilage tears (elbow, wrist, ankle, shoulder, and hip joints)
Shoulder and hip labral tears (a ring of cartilage that lines the rim of the joint socket)
Our expert surgeons at OrthoUnited offer a variety of treatments and technologies to repair cartilage tears, including minimally invasive surgical methods that reduce pain, scarring, and recovery time.
For specialized orthopaedic care call OrthoUnited today at (844) 469-2663 or use our online appointment request form.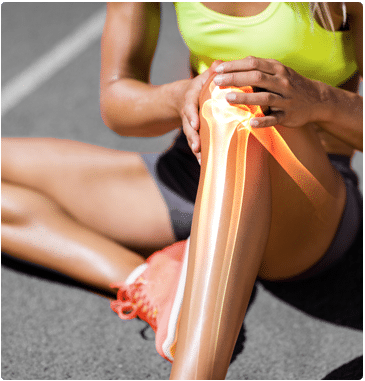 From Our Blog
News, tips and resources.
Get in touch with OrthoUnited to start your journey toward recovery.