Leaders in Arthroscopic Surgery in Ohio
The Best Option for Minimally Invasive Orthopaedic Surgery
Arthroscopic surgery is a minimally invasive procedure that allows our surgeons to see, diagnose, and treat problems inside a joint using a miniature viewing instrument. It is one of the most common orthopaedic procedures performed today. At OrthoUnited, our surgeons are experts at performing arthroscopy to diagnose and repair injuries and problems affecting the joints, including the shoulder, elbow, knee, wrist, and ankle.
Unlike traditional surgical methods, which require larger incisions, arthroscopic surgery requires only one or two small incisions around the area to be examined. The surgeon will then insert a pencil-sized instrument called an arthroscope.
Need to Schedule an Appointment?
Give us a call or submit our contact form to request an appointment with one of our skilled physicians.
Contact Us
The arthroscope contains a small lens and fiber-optic lighting system that magnifies and illuminates the structures within the joint. A miniature camera is also attached to the arthroscope, enabling the surgeon to view the interior of the joint on a television screen.
Within the joint, the surgeon can see the damaged cartilage and ligaments. They will then insert miniaturized surgical instruments and complete surgical repairs without disrupting nearby structures.
Arthroscopy offers a number of advantages to the patient, including less risk of infection, shorter recovery period, and less pain.
For arthroscopic surgery in North Canton, Ohio, call (844) 469-2663 or request an appointment.
Meet Our Orthopaedic Specialists
Meet our 35+ musculoskeletal specialists. The surgeons in this group have been living, serving, volunteering, coaching, mentoring, and providing high-quality, state-of-the-art care to the Canton area and surrounding communities for over 35 years.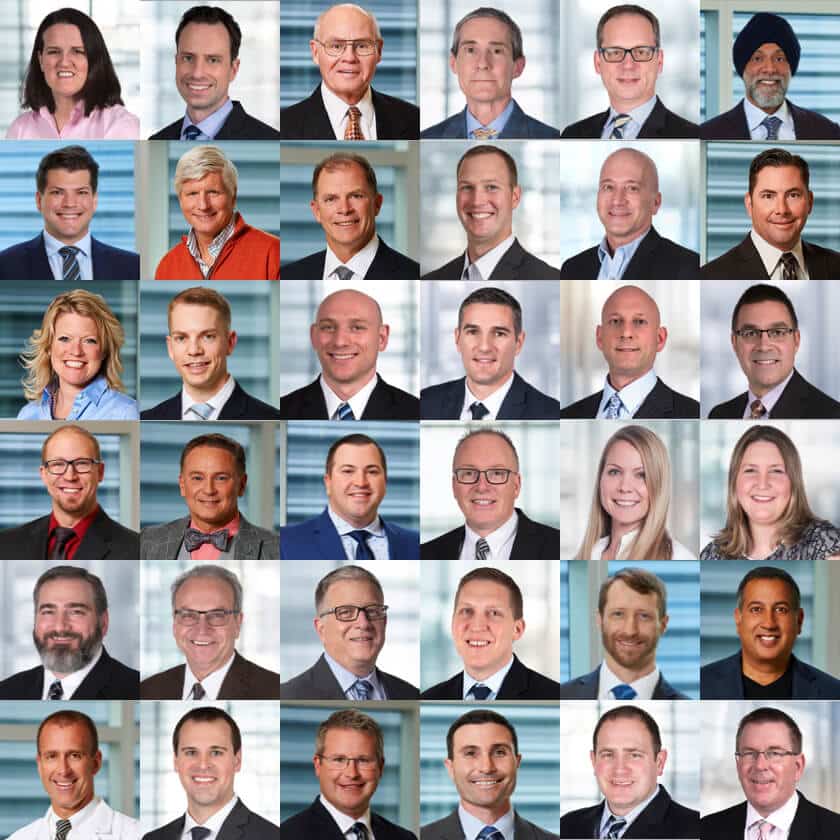 From Our Blog
News, tips and resources