When it comes to joint replacement surgery, accuracy matters. OrthoUnited is proud to offer robotic-arm assisted total and partial knee replacements with Stryker's Mako System in our ambulatory surgical centers.
Need to Schedule an Appointment?
Give us a call or submit our contact form to request an appointment with one of our skilled physicians.
Contact Us
In clinical studies, Mako Total Knee demonstrated the potential for patients to experience:
less pain

less need for opiate analgesics

less need for inpatient physical therapy

reduction in length of hospital stay,

improved knee flexion and soft tissue protection in comparison to manual techniques.
Studies have shown Mako Partial Knee application to be two to three times more accurate than manual partial knee replacement procedures.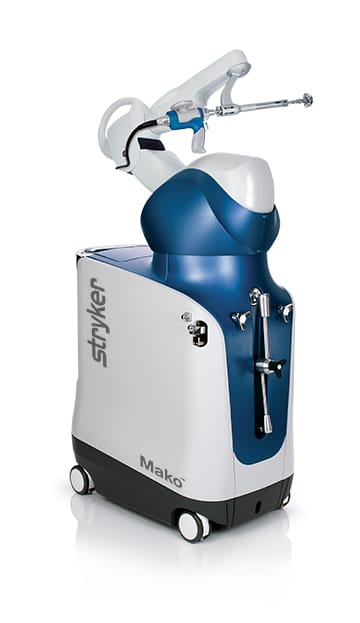 Our Surgeons Rely on the Accuracy of the Stryker's Mako System
From Our Blog
News, tips and resources